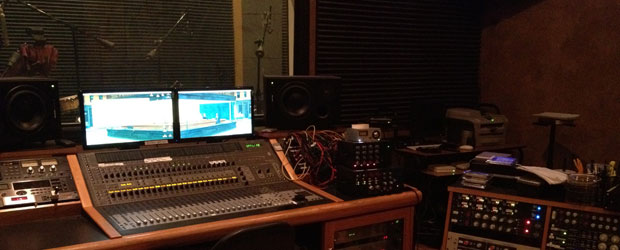 Welcome to Sunset Blvd. Studios, a state of the art digital recording facility located in the rolling hills of Tennessee just minutes away from Nashville's music row. Steve Dady is the owner and chief engineer of Sunset Blvd.  Steve records hundreds of projects a year, from major label recording artists to custom albums and demos.
Steve will customize a recording package to fit your budget, whether it is large or small. We are a studio that is very concientious of your time and money.  We go out of our way to provide a comfortable and creative atmosphere with many unique amenities.
Our coffemaker is fairly famous around town, brewing Italian capuccino's, latte's, and espressos as well as an old-fashioned popcorn machine that uses real coconut oil.
Sunset Blvd. Studios is also located in the Cool Springs area close to many hotels, the Cool Springs Galleria Shopping Mall and some of the best variety of restaurants around Nashville–another thing this area is famous for.  Fine dining at its best.
Fine dining, highly rated  hotels, a warm and comfortable atmosphere, an amazing recording experience to fit your budget and some of the best players in Nashville, quite possibly the best players in the world.  It doesn't get any better than this.  Give us a call.